Branding & Corporate
identity services
We create business
identities that people
will fall in love with
The foundation of your business is branding that defines your values.
Branding is…Your powerful statement of purpose. Your unique identity in a global marketplace. The cornerstone of your relationship with your customers.

You are unique (so is your business)
Through building your digital identity, we speak to the world on your behalf.
1
Logo creation
services 
The first encounter with any prospective customer is through your logo. In a second, our subconscious is attracted, or repulsed, purely through visual communication. You are professional, authentic and different. Does your logo communicate this?
2
Corporate identity
handbook 
To maintain a consistent image across all media platforms – a fundamental element of your business – we create a manual for your unique brand.
3
Business and project
naming services 
The name of your business is an indicator of the path of your project. It is an important decision. We analyse your product and services to engineer a name that leaves a mark on your future clients.
If your business were
a book, the branding
would be the cover
[Nota: ˝If you are more of beach bars, the comparison could also be: ˝If your business was a cocktail, the branding would be the recipe ˝]
That's why we analyse the values of your brand, your product and your audience; creating an attractive and special image. To buy the book, turn the page, and read it again and again.
[Nota: ˝If we go for that cocktail, we shall drink until the last drop˝]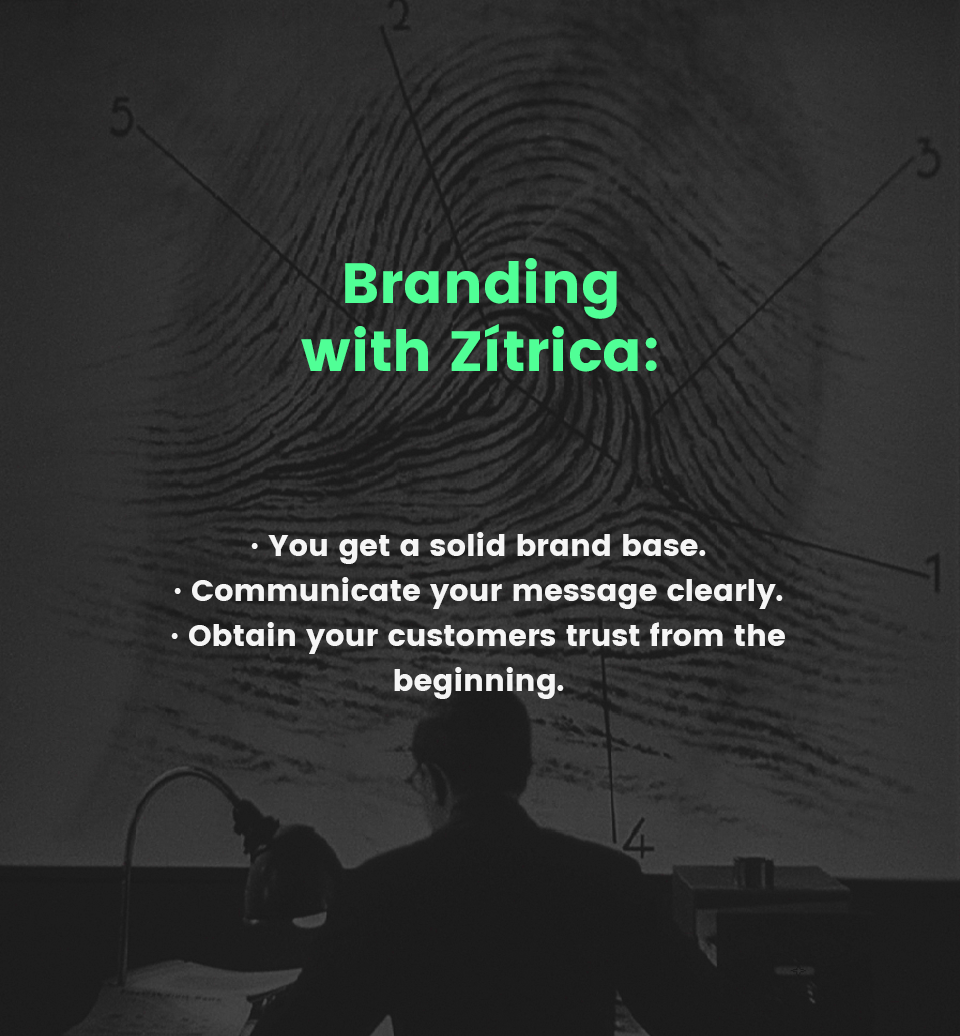 A brand is more than just one logo: It is a story of experiences
Reflect the essence of your brand. Invest in branding, feel the love
Reflect the essence of your brand. Invest in branding, feel the love